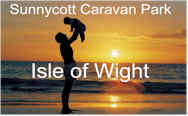 GAMO STUTZEN RIFLE

Download the Gamo Stutzen exploded view
Download the Gamo User Manual



Many shooters like the looks and feel of wood, so they are naturally drawn to the longer Manlicher stock because of its unbroken lines. But most air guns can't have this one-piece elongated stock because the stock had to be in two pieces, in order to cock or pump the rifle. Gamo has solved this problem with a beautiful hardwood stock that has a hidden cocking lever. All you have to do is cock it
once and you're in business. And this one of a kind rifle has an added feature - it delivers 280 m/s with a fixed barrel for extreme accuracy It has a micro metric rear sight with a four position interchangeable windage plate and rifled steel barrel with rail for mounting a scope. The handsome hand finished hardwood stock has a cheek piece
and checkering on the grip, plus a ventilated rubber butt pad.
· Calibers: .177 in (4,5 mm) and .22 in (5,5 mm).

· Initial Velocity: 950 ft/s (290 m/s) with caliber .177 in (4,5 mm).

· Single Shot.

· Fixed barrel, under lever single cocking system.

· Barrel made of precision rifled steel.

· Two-stage trigger.

· Adjustable trigger.

· Manual Safety.

· Automatic cocking safety.

· Stock: fine selected grade of beech hardwood, with an exclusive stutzen design.

· Butt plate: ventilated rubber for recoil absorption.

· Cheekpiece: raised montecarlo.

· Checkering: laser carved.


· Adjustable sight for both windage and elevation.

· Micrometric adjustment.

· Rear sight with 4 notch shapes.

· Raised scope ramp (scope mounting rail).

· Scope Stop that avoids scope slippage.
· Weight: 6,4 lb (2,9 kg).

· Length: 39,37 in (100 cm).

· Ammunition: pellets of all shapes

· Calibers: .177 in (4,5 mm) and .22 in (5,5 mm).


build_table('gamo',array('611008155')); ?>