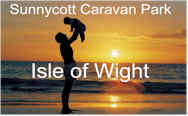 Private Villas for Vacation Rental 440

Download the Gamo Hunter exploded view
Download the GamoHunter User Manual



The hunter 440 delivers a sizzling 305 m/s at the muzzle. This man-sized barrel-cocker is very popular for field use or small-game hunting. It tips the scales at 3 Kg and has an overall length of 110 cm. It has an adjustable two stage trigger, precision-rifled steel barrel, and a finely adjustable steel rear sight. The receiver features a raised scope ramp to better accommodate our biggest airgun scopes. A great air rifle if you want razor-sharp precision, dependability and high power.
· Calibers: .177 in (4,5 mm) and .22 in (5,5 mm).

· Initial Velocity: 1000 ft/s (305 m/s) with caliber .177 in (4,5 mm).

· Single Shot.

· Break barrel, single cocking system.

· Barrel made of precision rifled steel.

· Two-stage trigger.

· Adjustable trigger.

· Manual Safety.

· Automatic cocking safety.

· Stock: fine selected grade of beech hardwood.

· Butt plate: ventilated rubber for recoil absorption.

· Cheekpiece: raised montecarlo

· Adjustable sight for both windage and elevation.

· Micrometric adjustment.

· Fiber Optics sights, that have contrasting fiber colors.


· Raised scope ramp (scope mounting rail).

· Scope Stop that avoids scope slippage.


· Weight: 6,61 lb (3,0 kg).

· Length: 43,31 in (110 cm).

· Ammunition: pellets of all shapes

· Calibers: .177 in (4,5 mm) and .22 in (5,5 mm).

· Fiber Optics in front sight: red 0,4 millimeters in diameter.

· Fiber Optics in rear sight: yellow 0,6 millimeters in diameter.




· Checkering: laser carved.




build_table('gamo',array('611005655')); ?>