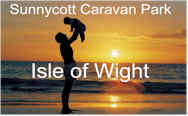 GAMO CF 30 AIR RIFLE

Download the Gamo rifle exploded view
Download the Gamo Rifle User Manual


This is the ideal air rifle for the shooter that wants power 97 plus the accuracy of a fixed barrel rifle, but doesn't like the idea of having to pump his rifle 8 to 10 times. You'll never see a fixed barrel airgun like the new CF-30, that can be cocked once, and still deliver 280 m/s. It has a rifled steel barrel with dovetail grooves to accommo date a scope, and a micrometric rear sight a beautiful hardwood stock and two stage trigger. It is very accurate, very powerful. Very affordable.

· Calibers: .177 in (4,5 mm) and .22 in (5,5 mm).

· Initial Velocity: 950 ft/s (290 m/s) with caliber .177 in (4,5 mm).

· Single Shot.

· Fixed barrel, under level single cocking system.

· Barrel made of precision rifled steel.

· Two-stage trigger.

· Adjustable trigger.

· Manual Safety.

· Automatic cocking safety.

· Stock: fine selected grade of beech hardwood.

· Butt plate: ventilated rubber for recoil absorption.

· Cheekpiece: raised montecarlo

· Checkering: laser carved.

· Adjustable sight for both windage and elevation.

· Micrometric adjustment.

· Fiber Optics sights, that have contrasting fiber colors.

· Raised scope ramp (scope mounting rail).

· Scope Stop that avoids scope slippage.

· Weight: 6,4 lb (2,9 kg).

· Length: 43,70 in (111 cm).

· Ammunition: pellets of all shapes

· Calibers: .177 in (4,5 mm) and .22 in (5,5 mm).

· Fiber Optics in front sight: red 0,4 millimeters in diameter.

· Fiber Optics in rear sight: yellow 0,6 millimeters in diameter.